Varna – Bulgaria's sea capital
Things get much more interesting around cities like Varna (population 454,000). It is here-rather than in the resorts-that you will see and experience the real Bulgaria. When Channel 4's A Place in the Sun team came to Bulgaria in 2001, they scoured the coast before deciding that Varna and its southern villages provided the best property on offer in Bulgaria for British tastes. As well as being a city with a long and fascinating history, Varna has a wide range of properties for sale.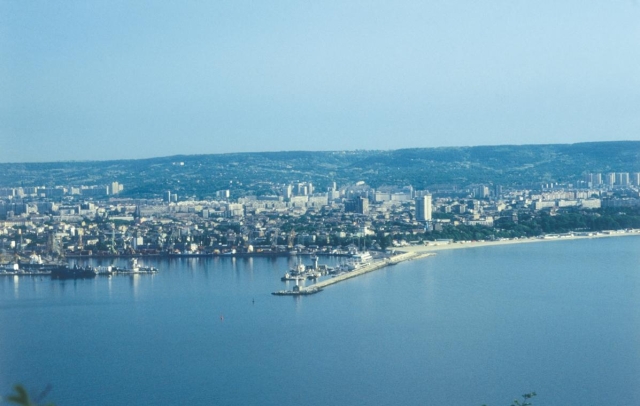 Varna has known settlers along its shores for 6,000 years, and some of the oldest crafted gold now sits in the city's museum. However, Varna's real status as a city dates back to 585 bc when Greek colonists founded the city-state of Oddessus. The city survived a transition through Slav and Roman periods, and emerged in Ottoman times as a small port town. British troops passed through here on their way to the Crimean War; many are buried in a cemetery nearby, having died of dysentery en route. Major General Hume, a British commander, described the town as'no paradise…a wretched place with very few shops'. The town was even mentioned in Bram Stoker's Dracula. As Dracula's body is shipped in his coffin from Transylvania to England he travels down the Danube and from there by Russian ship from the port of Varna /The box we seek is to be landed at Varna, and to be given to an agent, one Ristics, who will there present his credentials…' In fact vampire folklore was widespread throughout the Balkans and the area west of Varna has been a particular hot spot for vampire-hunters.
Today Varna is a shopper's paradise with a large pedestrian centre full of shops and cafes, with endless opportunities for strolling between the streets and beaches in just a few minutes. Varna became the headquarters of the Bulgarian Navy in the 19th century and today plays host to the small coastal flotilla and from time to time visiting ships from Britain and other NATO countries. During a brief period, under Communism, the city was even renamed Stalin but this was quietly dropped in the 1950s after Stalin's death. In essence, Varna has a charming and eclectic mix of architecture around a beautiful
harbour with a sandy beach. There are numerous beach coves beyond the city, and busy but not overcrowded nightlife along the seafront.