Places of interest in Varna
When going to Varna you will have plenty of places to visit and a lot of attractions to enjoy. There is a restored Roman spa built in the 2nd century, during the reign of Antony Pii, and a Roman bath dating back to the 3rd century in the centre of Varna. The Holy Virgin Cathedral, considered to be the most impressive monument of the city, was mainly built in the second half of the 19th century, but completed in 1910.The clock tower, built in 1880, is across from the cathedral. The Theatre of Drama, where the first-ever Bulgarian theatre performance was held, was built nearly a century ago and resembles Viennese buildings of that time. lt houses a theatre, an opera house and philharmonic halls, and stages performances during the summer. Not far away from the Theatre of Drama is the Puppet Theatre, where the Golden Dolphin Festival of puppets takes place each year.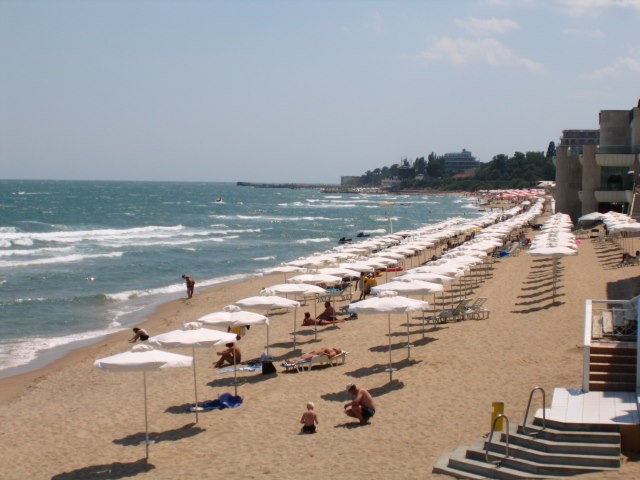 The city of Varna also has a number of museums, including the Archaeological Museum, the Museum of National Renaissance, the Naval Museum, the Vladislav Varnenchik Park Museum, the Ethnographic Museum, the Museum of Nature and Science, the Aquarium and Black Sea Museum, the Museum of Medicine and the Museum of Art and History of Varna. The latter has a particularly rich collection including the Gold Treasure of Varna, dating back 6,000 years, weighing some 6kg and containing the oldest gold works found in the world. Varna's art gallery, opened in 1950, exhibits paintings of outstanding Bulgarian artists as well as works of a number of foreign artists.
The Sea Garden is another favourite place for visitors to Varna, juxtaposed between the centre and the sea. Completed in 1908, it hosts an amphitheatre for outdoor summer concerts, an observatory, a planetarium, children's playgrounds and a zoo. There is a strip of lively bars and restaurants along the beach, beneath the Sea Garden Park. The famous Dolphinarium is a favourite attraction for children and hosts regular shows by performing dolphins. The Festival Complex can be found just opposite the entrance of the Sea Garden Park. It is a slightly dated 1970s building of aluminum, stone and glass, which hosts many film and music festivals through the summer season.
There are 10 cinemas in Varna, including the Mustang Cinema in the centre.