The town of Bourgas – Bulgaria
The town of Bourgas is Bulgaria's fourth-largest city (population 426,000) is in many ways the less glamorous relation of its northern cousin Varna, with much more of an industrial feel. It is outshone by historic coastal towns to the north and south at Nessebar and Sozopol. and lacks the resort feel of nearby Sunny Beach. With its international airport, it tends to be a city that people pass through to go elsewhere rather than a destination in its own right.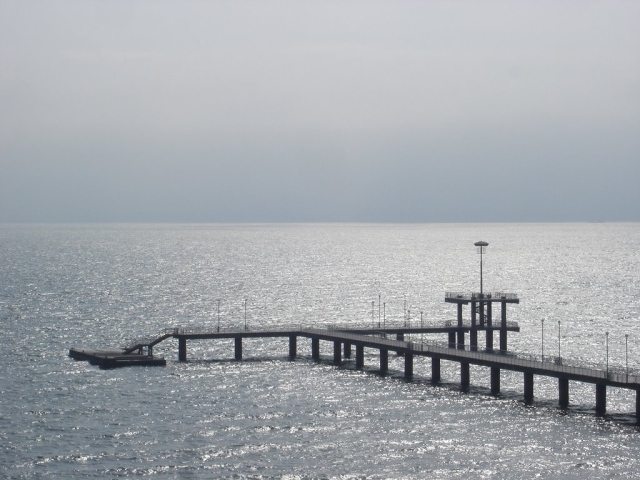 The surrounding areas are all worth exploring, though, and have a warm climate and beautiful mountain scenery. The strategic position of Bourgas makes it one of the most developed regions in the country. Bourgas airport is currently undergoing major refurbish-to cope with the increase in tourists and holiday-home owners.
A great quantity of finds attests the availability of life activities during the
Thracian age
The geographical location of the Burgas region is favourable for the development of sea recreative tourism. The main touristic season is the summer. The air and water temperatures, the big number of sunny days and the low level of rainfalls facilitate the open-air recreation for 4 months – from June to September. The Black Sea is not polluted in comparison to other European sea basins and the water is not so salty. There are no dangerous animals and plants. There are thermal mineral springs at various temperature and chemical composition in the region, which are of balneological and sea tourism importance.
The vegetation as a natural resource creates a specific sanitary area and micro climate on the recreative territory, that makes it an object of country and cognitive tourism, especially the forests of the rivers Ropotamo and Veleka, the natural reserves. The forests in the Strandja and Sakar mountans are favourable for developing the hunting tourism – one of the most profitable types of tourism.
To the South of Bourgas is the Park Otmanli. The isle St Anastasia is located in the Bourgas Bay near the cape Atia.
In the most southern part of the Region of Bourgas is the Strandja Mountain which is the biggest natural park in Bulgaria. It has an extremely rich natural collection of flora and fauna with over 50% of the flora of the country represented here. The park is a kind of ethnographic reserve and on its territory you can find the village of Bulgaria, in which the traditional ritual of fire dancing is preserved.
The lake of Pomorie is located 20 km north of Bourgas. The lake is surrounded by salt-mines and spa resorts.