The Mountains in Bulgaria
The mountains of Bulgaria are quintessential to the character and history of the entire Balkan peninsula – in fact the word 'Balkans' itself is Ottoman Turkish for 'mountains'.
Bulgaria has four major mountain ranges, each with its own character and indigenous culture; they are the Stara Planina, in the centre, and the Rhodope, the Pirin and the Rila in the south. Historically, the mountains have been the cradle of Bulgarian identity, providing a safe haven for Bulgarian culture and literature during the five centuries of the Turkish yoke during which the nation was subsumed into the vast Ottoman empire.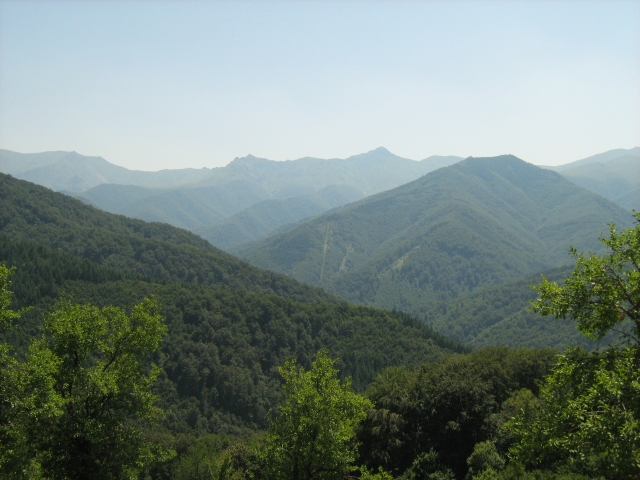 The mountains have a spectacular beauty, and few of the visitors to the Black Sea or the big resorts are aware of the richness and relatively wild areas, crisscrossed by a network of trails that can lead you to some stunning landscapes.
The mountains are also home to Bulgaria's popular ski resorts. The main areas for property buyers are Bansko in the Pirin mountains, Pamporovo in the Rhodope mountains, and Borovets in the Rila mountains. A fourth resort is located above Sofia in the Vitosha mountains and is fast becoming the focus of development. Bansko is probably the most talked about of all the ski resorts, and is certainly the one most written about in the western press. Anyone thinking of buying in the ski resorts should also bear in mind the wider opportunities for year-round tourism, since most resorts are located in nature reserves or national parks.
The mountain villages also provide fine examples of traditional Bulgarian architecture. The small and isolated communities literally made their homes out of the immediate surroundings, meaning that the specific use of stone and wood in each area provides examples of vernacular architecture with a fascinating regional variety. For example, compare the softer use of the wood and limestone plaster of the Antral Stara Planina with the castle-like stone structures of the southern Rhodope. One positive aspect of the property boom is that the British house buyers are contributing to a renaissance of traditional Bulgarian architecture by buying and restoring these old houses. The mountain communities are very popular with longer term British residents, especially the gentler Stara Planina mountains and the Strandzha mountains close to the coast.