The Bulgarian black sea coast
The Black Sea coast (Cherno More) is a 380km stretch of sandy beaches, rocky coves and calm, safe sea running from the Romanian border in the north to the Turkish border in the south. This region includes the cities of Varna and Bourgas and the well-known resorts in and around Sunny Beach and Golden Sands.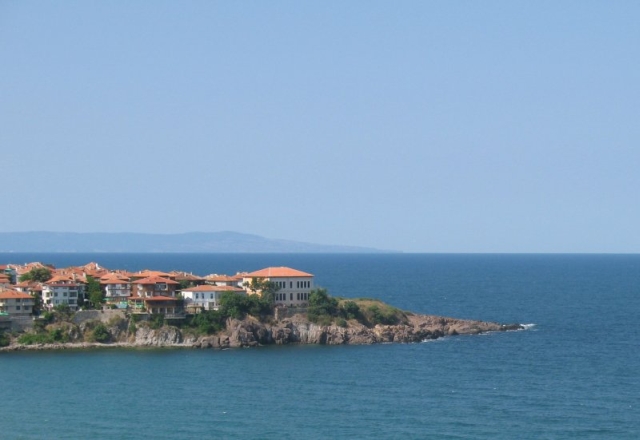 The coast has proved the most popular area for foreign house-buyers and tourists, attracting a vast amount of interest from the'sun-and-sea-seekers'. Air temperatures in the summer are frequently above 30Β°C and water temperatures average 25T, making it a pleasant place to swim and enjoy water sports. The two international airports at Varna and Bourgas connect the Bulgarian Riviera to the world.
The main places of interest to buyers along the northern Black Sea are in and adjacent to the Golden Sands (Slyanchev Brag) resort complex. Along the southern Black Sea coast the most popular regions are the Sunny Beach resort complex, Nessebar, Saint Vlas, Sozopol, Pomorie, Ravda and Primorsko.
The coast has been the subject of a staggering amount of development in recent years. But Its long, sandy coast and rocky, sheltered bays have encouraged settlers down the centuries, right back to the early Greek colonists who built historic towns here.Today the coast boasts a modern collection of quiet hotels, noisier resorts and some areas of quiet tranquillity, especially in the far south and north.The northern city of Varna is a shopper's paradise, with a large pedestrian centre full of shops and cafes, and opportunities for strolling between the shops and the beaches in just a few minutes.
While the Black Sea is not everyone's cup of tea, it continues to be a major holiday destination for locals, Russians, Poles, Germans and Czechs, who descend on the seaside in large numbers during the summer months. British holidaymakers add to the highly cosmopolitan population during the holiday season.