Bulgarian countryside – Rural Inland
Bulgaria's countryside is its hidden gem. Far away from the bustling cities the Bulgarian countryside provides a landscape redolent of times gone by, compared to the mechanized and sometimes lifeless countryside of rural England. Just a few years back, foreign buyers were pretty much restricted to tourist hot spots such as the coastal areas and ski resorts.
Nowadays there is not a region or village in Bulgaria without property for sale, nor a corner of rural Bulgaria where a British person has not bought a house. While the Bulgarian Black Sea coast and the Bulgarian ski resorts are still the principal destinations for holidaymakers and buy-to-let investments, the majority of British actually settling out here head to the rural areas.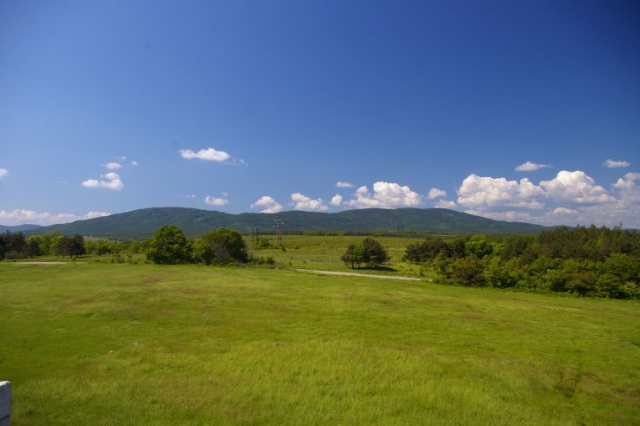 The city of VelikoTurnovo and its surrounding villages, for example, has become a mecca for Brits seeking rural life. The countryside here retains its unspoilt landscapes and gorgeous scenery and offers diverse activities including walking, cycling and fishing, as well as an abundance of history and culture.
There are many smaller towns in the area that have become popular with holiday home-buyers and settlers alike. Wherever you are in Bulgaria, you are never far from the countryside. Some areas are wilder than others. The mountain meadows resemble the Alps, but the rural areas around the Danube are more reminiscent of southern England, with rolling hills, deciduous forest, and wheat fields dotted with tranquil villages. Sunflowers and vineyards abound, alongside traditional farms and smallholdings. The horse and cart co-exists alongside brand new Massey Ferguson tractors.
House prices vary according to the region and between villages – newly finished houses can cost up to Β£100,000. Older houses can be found from as little as Β£4,ooo, but the costs of restoration will be much higher. However now due to the financial crisis in the world and Bulgaria the demand for building is much slower so the prices for building materials and labour are much lower. In case you bought a house in the Bulgarin countryside and you have not done any renovation yet, now is the right time to renovate your house.
Best Bulgarian Properties Ltd. provides Bulgarian property renovation services. Do not hesitate to contact us with any questions or concerns that you might have. You can read more information about our property renovation services here. You can also see the projects that we have renovated and built for our customers.