Sofia – the capital of Bulgaria
A bustling, dynamic city of two million people set against the stunning backdrop of the Vitosha mountains, Sofia is the place where the influences of east and west come together in a fascinating conjunction. For the past 10 years, Sofia has been transforming itself from a sleepy socialist city to one of Eastern Europe's most dynamic destinations. Its shops, cafes and nightlife surprise most first-time visitors. While not having the chic reputation of Prague, or the classic architecture of Budapest, Sofia retains a heady combination of established wealth, regeneration and a young, get-up-and-go population, as well as a large expatriate community.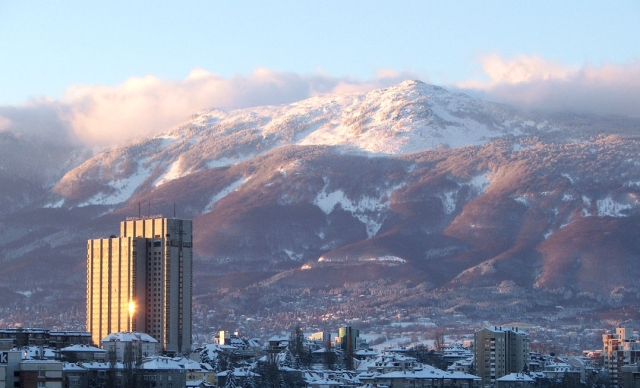 The city of Sofia is one of the oldest in Europe, and has a rich history and tradition. It is blessed with beautiful architecture, fin-de-siecle houses, leafy streets and stunning churches. At times it seems ultra-modern, with people talking on mobile phones everywhere.Then you turn the corner and see someone going by on a donkey. In summer, you can enjoy the city's numerous parks and leafy streets, or watch others doing so as you relax in a cafe. In 2006 private vehicles were banned from the main shopping street, Vitosha Boulevard, which has made the central area pleasant for shoppers and visitors.The large central mosque gives you an exciting feeling that you have travelled further east. It is possible to start from centra I Sofia, and within an hour be on the ski slopes of neighbouring Vitosha mountain.
Rents are high in Sofia and anyone considering a purely investment property would find the city as good as anywhere to buy-to-let. The underground metro extension will also open up interesting new areas for investment.
There are many attractive villages and towns close to Sofia, many Bulgarians who used to live in Sofia are moving in these villages and towns. The population of Sofia reached about 2 000 000 people. According to the count in 2001 about 1 177 577 people live in the Sofia region. The statistic shows that 47.5% of them are men and 52.5% are women or in other words for every 1000 men there are 1106 women. The biggest quarter in Sofia is the Liulin quarter with a population of 120 117 followed by the quarter Mladost with population of 110 877 inhabitants, after them are Poduene, Krasno selo and others.
The density of the population in the capital Sofia at the end of 2001 was 1020 people pre sq. km. The projections are that in 2010 – 1011 the population in Sofia will reach 3 000 000 inhabitants.