The Bulgarian southern black sea coast
Picturesque bays and rock formations, spacious beaches with sand dunes and a warm sea provide the attraction of the Bulgarian southern Black Sea coast. Wonderful nature in combination with modern construction – this is the magic of the holiday villages and resorts of Emona, Elenite, Saint Vlas, Sunny Beach, Nessebar, Pomorie, Sarafovo, Chernomorets, Primorsko, Kraimorie, Kiten, Tsarevo, Ahtopol, Sinemorets, Rezovo and Sozopol.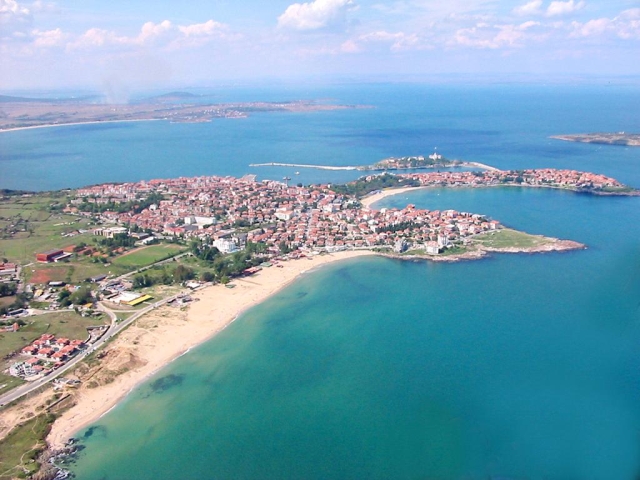 To the north, the long and indented coastline is bordered by the farthest spurs of the Balkan range; to the south it is bordered by the heights of the Strandzha mountains. The last holiday resort village on the southern black sea coast in Bulgaria is the village of Rezovo, it basically is on the Bulgarian – Turkish border.
Property prices in this region have risen considerably in recent years, sometimes by as much as 100 per cent or more. In Sunny Beach and surrounding areas visitors are bombarded with advertisements from agents and developers offering 'guaranteed rental incomes', capital growth increase and so on. Advertising starts the minute you step off the plane and can become an annoyance throughout your stay. The claims of the agents may or may not be backed up with enforceable guarantees. All claims should be thoroughly checked and you are strongly advised to employ a lawyer, not one selected by the developer.