Bulgarian Real Estate Agents
The choice of estate agent is critical. The agent will be your main guide through the process from start to finish. In addition, different estate agents will have different properties on their books, and you will want to know that your agent has a good selection of local properties. A good selection should include competitively priced, good-quality houses, and in a range of locations, for living, investing orturning into a business.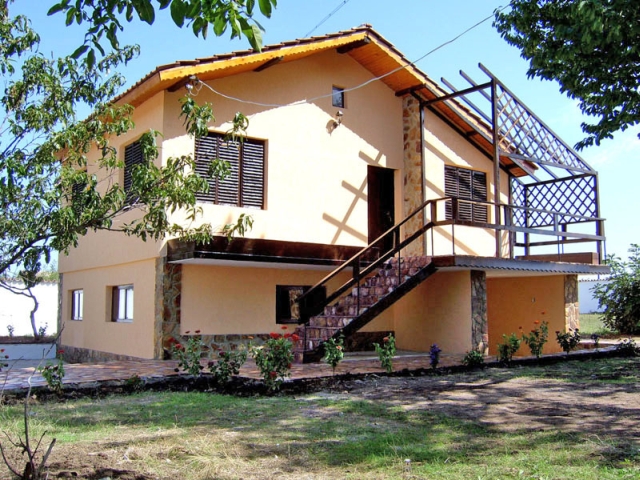 One thing to be aware of is that every region has better or worse villages. Some sharper agents have adopted a practice of buying homes in cheaper villages and then persuading foreign buyers that these are the best villages to buy in. If you're new to a region, you just won't know. This is where some pre-travel preparation can help, as well as asking around on the ground. You'll never know if the agent owns the property, as it may be in his grandmother's or sister-in-law's name!
The Role of the Agent
The role of the estate agent when dealing with foreigners in Bulgaria is much broader than it is in the UK. In the UK most agents simply offer properties for sale. In Bulgaria they are required to do much more, starting with assisting with travel to Bulgaria including booking taxis and hotels, setting up companies where necessary, preparing paperwork to facilitate the deal in the absence of the buyer and co-ordinating legal work and arranging bank transfers.They also get involved in property management and lettings.
Most agents should be able to help you with a range of post-buying services too, such as obtaining residence permits and giving general advice about living in Bulgaria. Good agents should help with all matters relating to buying and living in the country-so it is important that you feel comfortable and they are friendly and have the time for you.You can split the functions between different people but in the end most people find it easier to have all of these functions co-ordinated by one person or company.
Quest for Real Estate Ethics in Bulgaria
Quest Bulgaria, the magazine aimed at foreign property buyers, has recently begun a campaign to establish a code of ethics in the Bulgarian real-estate market. This promotes a code of conduct to clamp down on bad practice and to promote and encourage professional and ethical standards in what can be a fairly unregulated environment. This is a quest, a campaign, to get the government to sit up and take notice'; it aims to encourage the establishment of a self-regulating body which will monitor the real estate industry.
In Quest's view, 'In the current market, real-estate agents need to show professional competence, as customers are increasingly attracted to use those agents that they feel come closest to meeting their need for financial and professional Security. Please join the campaign and give your support to this much-needed code of conduct.'