Traveling to Bulgaria by sea, train or car
Travelling to Bulgaria by sea
Travel to Bulgaria by sea is not to be entirely ruled out for sailors or ferry-hoppers. There are people who sail to Bulgaria from ports in western Europe, along the Italian and Dalmatian coast, around the southern tip of Greece, through the Straits of Marmara, past Istanbul and along the Black Sea coast. There are also passenger services from Istanbul to Varna during the summer.
This means you could ferry-hop around southern Europe and end up in Istanbul and then travel on to city of Varna if you so wished. It may not be the best itinerary for a week's house-hunting but it's a possible option to consider if you're deciding to make Bulgaria's coast a long-term holiday home or retirement destination.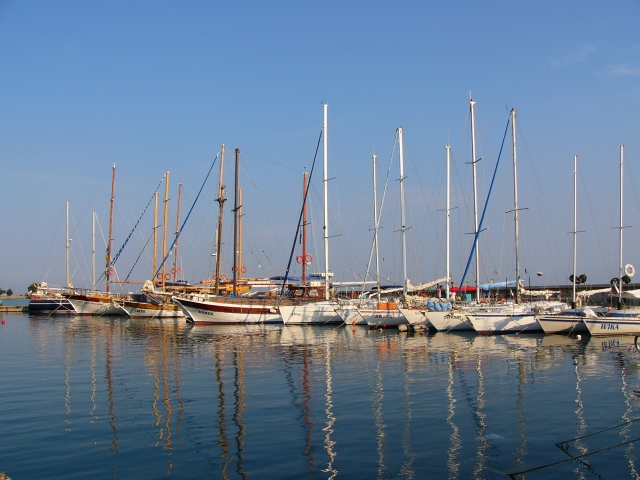 Ferry information seems to be subject to constant change but, if you do fancy this as an option, don't be put off by the standard travel agents who say it can't be done. It might be easier to find information about services on the ground in Istanbul or Varna. It's nice to know that the Internet hasn't taken the uncertainty out all forms of travel!
There are also onward services to the Ukraine (Odessa) from Varna.
Travelling to Bulgaria by train
Many people are surprised to know that travelling by train from the UK to Bulgaria is relatively easy, though not always cheap. From an environmental point of view it is definitely the most fuel-efficient. If you are spending most of the time in Bulgaria and only travelling back to UK occasionally it is well worth considering. The basic trip involves a 36-hour journey with four changes. This might involve two nights and one day on the train. It allows a nice relaxing journey without airports, planes and crowded transport. You can read, contemplate the world and even catch up on some admin using the laptop power-points on board.
One route takes you from London to Paris on the Eurostar, where you change and go on to Munich and Budapest; from there the train can take you direct to Rousse or Sofia without a further change. For those going to Varna, VelikoTurnovo or Plovdiv it is best to change at Sofia or Rousse once you have entered Bulgaria.
You can buy a through ticket from the UK, with seat reservations, couchettes and sleepers, and just hop off one train and directly onto another. Apart from in Paris, trains arrive and depart from the same termini so there's no cross-city travel to make connections (in Paris you have to walk from the Gare du Nord, where Eurostar arrives, next door to the Gare de I'Est).
From the UK, check out www.trainseurope.co.uk (t 0871 700 7722) or www. raileurope.co.uk (t 08705 848 848) or www.europeanrail.com (t (020) 7387 0444) for all the rail options and reservations. Also highly recommended is a site run by a rail enthusiast, www.seat61.com, which explains all your options clearly and gives train times, routes and sample fares.
Travelling to Bulgaria by car
The drive to Bulgaria takes three or four days and is often made by people intending to stay for longer than a few days and to travel around. Driving is not so common for property-hunting trips, but after you've bought a place you may want to bring some belongings over or just have your own car in Bulgaria. The main routes go through France, Germany, Austria, Hungary, Romania and into Bulgaria; there is an option to head south through Serbia and into Bulgaria, but you might need to check if your international car insurance covers non-EU countries such as Serbia. Currently transit insurance for Serbia can be purchased at the border; this is only available as a minimum 30 days cover and costs €150.
Anyone considering driving to Bulgaria should check the RAC's routefinder to look at route options (www.rac.co.uk/web/routeplanner). You will need international insurance, and a UK photo driving licence. European breakdown cover is recommended, and most insurance companies offer this as an add-on. As Bulgaria is now in the EU it is possible to enter Bulgaria with a UK-registered car without taking out additional local insurance. You'll need to pay a toll on French motorways, and to buy a vignette (a special pass) to use motorways in Austria, Hungary and Romania. You'll also need to purchase one to drive around in Bulgaria (currently about €15 for month). The vignettes are bought at most service stations or border crossings when entering the country.