Bansko area
Save the Pirin Campaign
The massive scale of development at Bankso has not been without controversy. In 2001 the Simeon II National Movement was alleged by other political parties and some environmental groups to have granted building concessions for part of the national park to firms owned by party members. In 2007 a coalition of environmental groups formed a campaign called 'Save the Pirin'. They alleged flouting of building permits and corruption among local and national officials, which was resulting in a significant threat to local wildlife and nature.Β  They claimed local farmers were being warned to avoid bringing out their herds into pasture, to keep them away from the tourists. Buying in Bansko may contribute to the environmental damage, so pick your development carefully.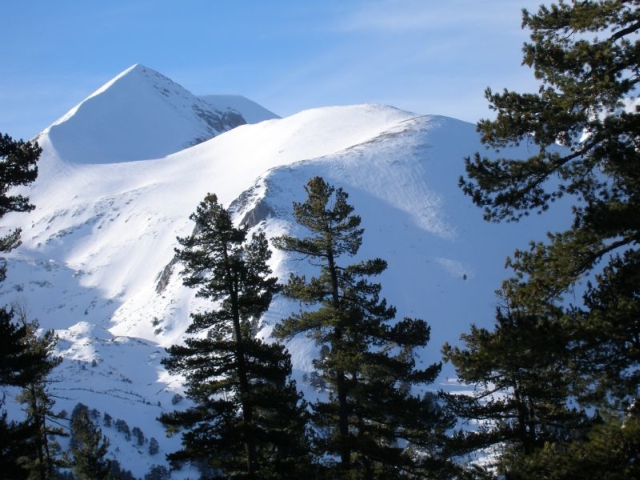 Around Bansko
The town of Razlog is an old Thracian settlement. According to legend a Thracian leader defeated his enemy there. In honour of this victory he named the settlement established here 'moe miya' – 'my victory'. Visiting the town, you have the opportunity to admire the National Revival architecture. The old town houses, the beautiful green parks and the views of Pirin and Rila are very attractive. The churches, old houses and the mill of the River Yiazo are some of the many places of interest.
The city of Blagoevgrad has a combination of traditional and modern architecture. The old houses in the Varosha quarter present the best traditions of National Revival architecture. Artists and craftspeople live here, and children can study modern arts and folklore. Blagoevgrad is also the home of the American University – ironically now situated in the former Communist Party Head Quarter. It sometimes provides work for expats with teaching skills and a PhD.
The small village of Melnik (population 267) is in South Pirin. It nestles in the exquisite draperies of the Melnik sandstone'pyramids'-a natural phenomena and a protected site. Sandstone is the best environment for the production and maturing of the world-famous Melnik red wine (Winston Churchill's favourite) It is also the perfect backdrop for the whitewashed museum houses, preserve from the 18th and 19th centuries. The 'pyramids' hold evidence of the rich history of the area; the town itself contains the remains of medieval buildings and churches, and the fortress of the local ruler Alexi Slav, dating from the early 13th century, perches on the Sveti Nikola (St Nicholas) Hill close by.