Property in Veliko Turnovo
Prices in Veliko Turnovo are increasing, and reflect the region's ever-increasing popularity. Currently the shell price is on average €600 per square metre for new apartments in the city (without heating, kitchen, bathrooms, flooring, lighting and so on). But prices vary, reflecting the wide range of housing stock and their condition. Older apartments in Veliko Tarnovo can be picked up for €40,000, with prices increasing to over €100,000 for older houses. In the surrounding villages older houses start from €20,000 for those in need of extensive renovation and can cost up to €100,000 for finished homes. There are also some new village developments springing up, though these can be sterile compared with the real thing. Properties in Veliko Tarnovo will be popular for buy-to-let investors as well as longer-term residents.
Veliko Turnovo has been the subject of many articles in the Daily Telegraph, The Times and the International Herald Tribune, as well as TV programmes such as Real Estate TV, ITV's / Want That House and Channel 4's A Place in the Sun. The town attracts large numbers of British people to inland Bulgaria, its scenery being an obvious attraction.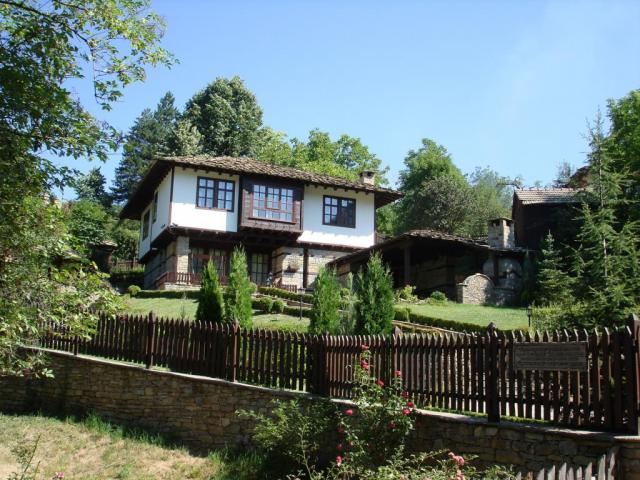 Around Veliko Turnovo
The area south of Veliko Turnovo is made up of the foothills of the Stara Planina mountains and is particularly picturesque. The area has kept its unspoilt countryside and many visitors say it resembles Tuscany, in Italy. It has gorgeous scenery and offers diverse activities and interests including history, culture, walking, cycling and fishing.There are many smaller towns in the area that have become popular with holiday homes and settlers alike. Elena, for example, is a small town 40km southeast of Veliko Turnovo. It has preserved its Revival appearance and has 130 historic buildings.
The town of Gabrovo is in the geographical centre of Bulgaria. It was established in medieval times as a strategic settlement right beside the two passes in the central part of the mountains. During the 19th century the city became a significant industrial centre and was called 'the Manchester of the Balkans'; there are not many brick terraced houses, but the textile industry still survives. Just outside Gabrovo are the open-air museum reserves of Etara and Bozhentsi, which offer visitors the opportunity to observe traditional crafts in action. About half an hourfrom Gabrovo is a small ski resort called Uzana.
The small town of Dryanovo is 25km southwest of Veliko Turnovo and has picturesque views over mountains and meadows. The oldest traces of human life on the Balkan Peninsula have been discovered in the nearby Bacho Kiro Cave.
Dryanovo flourished during the Revival period and became famous for its excellent builders. Some of the most attractive mountain villages and hamlets are located around Dryanovo. Tryavna, 25km from Gabrovo and 50km southwest of Veliko Turnovo, is a charming mountain town which has been declared an'architectural reserve', enclosing over 140 monuments of Revival architecture within its bounds. The Revival town square is beautifully preserved. There are lots of little guesthouses and charming restaurants, which welcome visitors. The town is very popular with the Bulgarians for weekends and attracts many British buyers.